TradeVola
WHAT YOU WILL LEARN IN THE TWS MASTERCLASS:
In this TWS Masterclass with Christian Walter as your personal mentor, learn how to succeed in the markets with the Interactive Brokers Trading Tools.
Module 1
IBKR Mobile App, ETF Trading, Penny Stock Selection
Module 2
Chart setup, basic setting of the trading interface, watch lists, alarm setting
Module 3
the right entry and exit, stop and order management, Booktrader
Module 4
Tax reports, portfolio evaluation, client portal
WHAT MAKES OUR MASTERCLASS DIFFERENT FROM OTHERS?
Our service

- In addition to the extensive knowledge that we make exclusively available to you here, we give you the opportunity to actively contact us. We help you with all your concerns. No matter if platform problems, programming of indicators or the simple exchange about news. -

We are there for you!




Our knowledge

- Our experience on the stock exchange, which our team has acquired over many years, is available to you. No matter which assets you want to trade, we can help you.

Through constant contact with experienced analysts, as well as various stock market experts and brokers, we have developed an extensive network with which we ensure that we can provide the best possible service for our customers.



TradeVola
OPTIMIZE THE SPEED AND EFFICIENCY OF YOUR TRADING ACTIVITIES WITH THE HELP OF THE TRADER WORKSTATION (TWS). THE TWS OFFERS YOU THE FOLLOWING ADVANTAGES:
Optimise the speed and efficiency of your trading activities with the help of the Trader Workstation (TWS). The TWS offers you the following advantages:
Various work surfaces
TWS offers a clear but sophisticated interface that allows you to keep an eye on your order management, analysis, account control and other functions.
News and fundamental data services
They have access to a comprehensive range of messaging and fundamental data services from leading providers that are seamlessly integrated into the TWS workspaces.
Real-time margin system
You can track your account balance and activity in real time. For this purpose, a real-time margin system is available to notify you in case of a margin shortfall before liquidation of positions becomes necessary.
Trading tools to increase efficiency
TWS contains task-specific trading tools to increase the efficiency of your trading methods, such as the Accumulate/Distribute algorithm, FXTrader, ScaleTrader, SpreadTrader, OptionTrader and other tools.
Risk management through automated applications
Sophisticated, integrated applications are available for your risk management and option pricing.
Paper-Trading account
An optional simulative account (paper trading account) linked to your productive account allows you to try out the full range of TWS functions in a simulated environment.
ALSO BELOVED
DECIDE HERE FOR A FURTHER TRAINING COURSE
TRADESTATION MASTERCLASS
Introduction TradeStation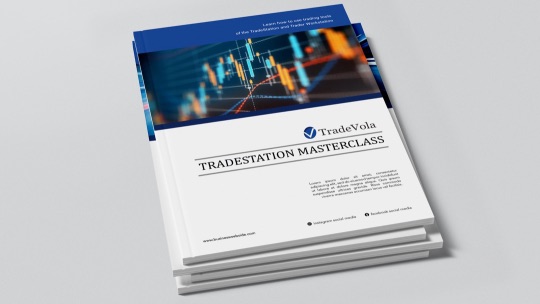 We guide you through the process of getting started with all the key tools and features, so you can take advantage of the platform as quickly as possible.
Tools like EasyLanguage® and RadarScreen® let you create fully customized setup.

Basics Chart Trading 




Desktops and special workspaces to start




Structure of the chart analysis




RadarScreen®




Alarm function & Hot Keys




Special indicators for RadarScreen® & Chat




Optimization and creation of own strategies 



OPTIONS TRADING BEGINNER
Option trading for beginners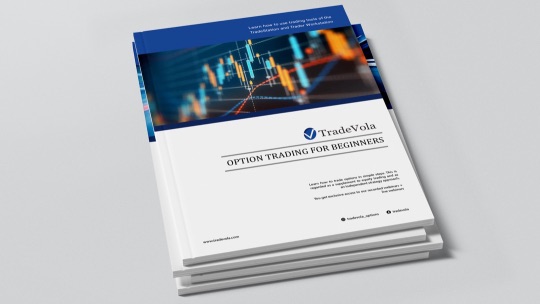 Partial payment possible
$599.00
Learn in simple steps how to get started with options trading. This is considered a complement to stock trading as well as a stand-alone strategy approach.
Instant free access to the recorded webinar + live webinar. 

Beginner friendly

Manual with exact step-by-step instructions

5 simple option strategies to complement and improve performance

Ready to use stock strategies


Free access to the recorded webinar + live webinar



OPTIONS TRADING ADVANCE
Options trading for advanced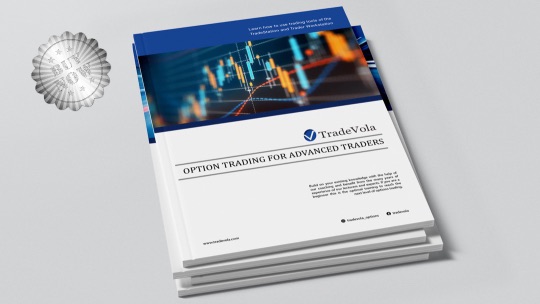 Partial payment possible
$599.00
Build on your previous knowledge with the help of our coaching and benefit from the many years of experience of our lecturers and experts. If you are a beginner, this is the optimal training to reach the next level of options trading.
Premium Support

Basics of money management

Risk analysis of a stock and options portfolio

Strategies to adjust existing positions or repair them if necessary


Free access to the recorded webinar + live webinar



TradeVola
ABOUT CHRISTIAN WALTER
A successfully completed university degree in business mathematics has placed his practically acquired professional experience on a broad foundation. Well-founded knowledge in the fields of mathematics, computer science and business administration was applied in special programming of individual systems. He has been active as a seminar leader in Dubai since 2009. From 2011 onwards, as Managing Director of the Liechtenstein branch, he was mainly responsible for the planning and implementation of stock exchange seminars and trade fairs in German-speaking countries. Since 2013, he has mainly been involved in proprietary trading in stocks , options and foreign exchange. In addition, TradeVola offers coaching for stock and options trading as well as seminars on the professional use of the TradeStation platform. These special trainings are relevant for private and institutional investors in the area of stock, option and foreign exchange trading.

TRADING SEMINAR LEADER IN DUBAI
Since 2009, he has worked in parallel as a seminar leader and live trading coach for stock and options trading.
referee/SPEAKER AT FINANCIAL FAIRS
Since 2005, Christian has been a frequent guest speaker at various financial fairs.

HEAD OF TRADESTATION SUPPORT GERMANY (SINCE 2004)
Since 2004 he has been leading the German TradeStation support. Since 2015, he and his team have taken over European support at TradeVola and trained hundreds of investors.
MANAGING DIRECTORGRESSER INSTITUTE
rom 2011 onwards, as Managing Director of the Liechtenstein branch, he was primarily responsible for planning and implementing stock exchange seminars and trade fairs in German-speaking countries.


WHAT OUR CUSTOMERS SAY ABOUT OUR SERVICE:
Please feel free to leave us feedback and constructive criticism. We are always striving to improve the quality of our products and services.
Leave us feedback here: www.tradevola.com/feedback
Tradevola
FREQUENTLY ASKED QUESTIONS: